June 15, 2018 @ Smithereen Farm in Pembroke, Maine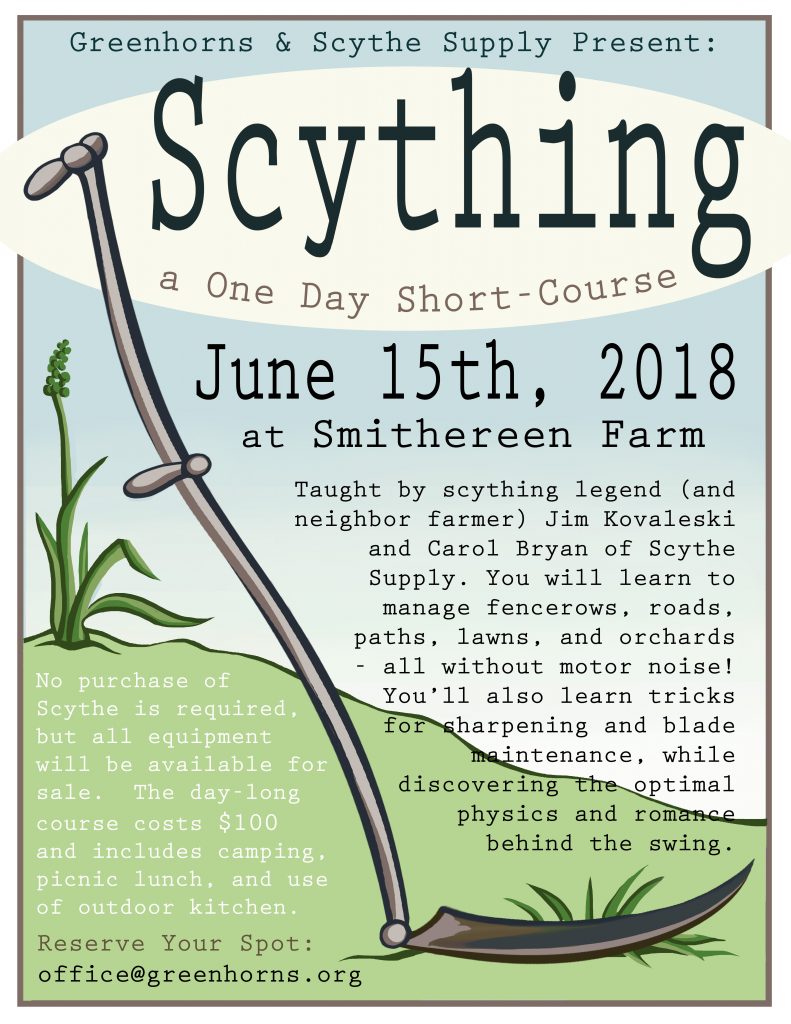 Scythe Supply is happy to work with Greenhorns for this one day short-course on June 15 at Smithereen Farm.
Taught by Jim Kovaleski and Carol Bryan of Scythe Supply, you will learn to manage fencerows, roads, paths, lawns, and orchards without motor noise! You'll also learn tricks for sharpening and blade maintenance, while discovering the optimal physics and romance behind the swing.
No purchase of a Scythe is required, but all equipment will be available for sale. The day-long course costs $100 and includes camping, picnic lunch, and use of outdoor kitchen.
Reserve your spot by emailing: office@greenhorns.org.
Published on May 31, 2018
by Admin